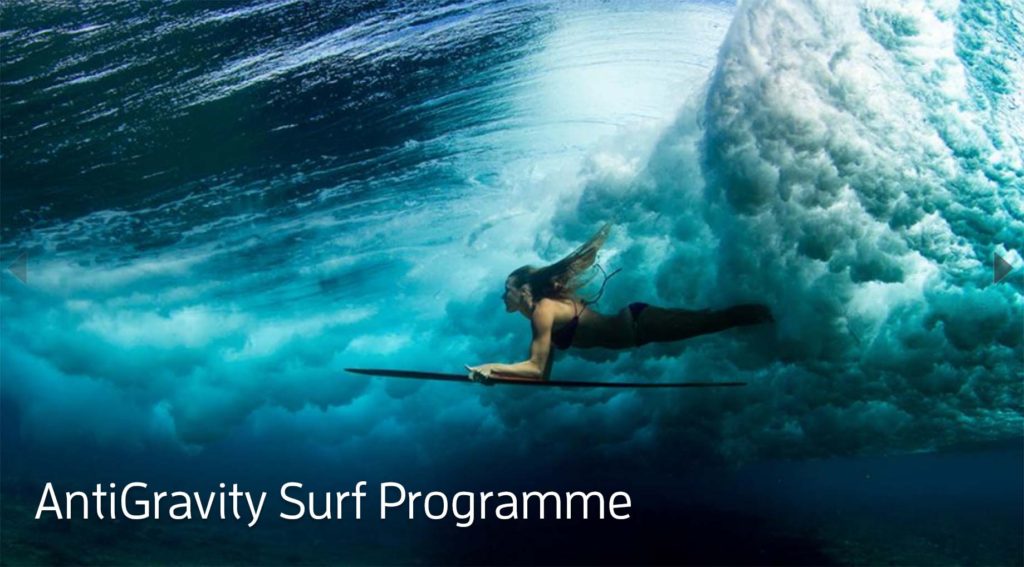 In our latest blog post, we broke down exactly how AntiGravity Fitness can help you to improve your surfing. We talked about how the unique Harrison Hammock adds an extra layer of intensity to the workout, making it a great supplement to high-performance sports like surfing.
Now, we're excited to launch our brand new Anti Gravity Surf Programme, designed to help you channel the benefits of AntiGravity into your surfing:
Increase your paddle strength.
Improve your pop-up.
Improve your balance.
Protect you from injury.
Cut your recovery time.
CLASSES, WORKSHOPS, DISCOUNTS – AND A SURF LESSON WITH A LOCAL LEGEND!
The programme includes classes and workshops from local specialists like Rob Binns, owner of Gym 101, Chris Butler, owner of Mount Physio & Pilates, and Trudi Calder of Trudi Calder Pilates. You'll also get discounts from some amazing activewear and surf lifestyle brands, as well as the chance to win a one-on-one surf lesson with local legend Matty Scorringe.
YOUR SIX-WEEK SURF COURSE INCLUDES…
1 x Weekly AntiGravity® Surf Class 
Every Monday, join Alisha Grimmer in the hammocks for an AntiGravity Surf session. We'll cover a range of moves and routines specially designed to strengthen your surfing, from developing those arm and shoulder muscles for a strong pop-up, to improving your balance on the board.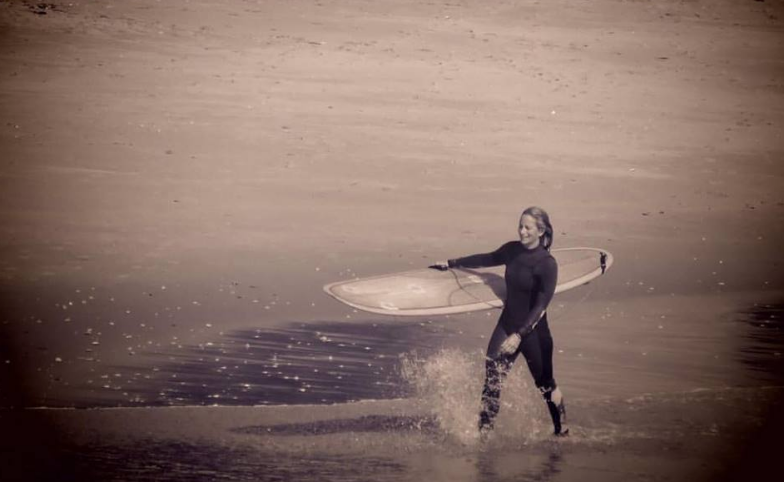 Alisha is the latest talented teacher to join our AntiGravity team. A recent teaching graduate, an avid adventuress, and a keen surfer, we're super excited to have Alisha on board for our AntiGravity Surf programme!
1 x Weekly Drop-In Class 
Yeah yeah, we know – if the surf's pumping, you're not going to be in the hammocks! We don't want you to miss out, so every week you can come along to a casual drop-in class in addition to the Monday night class.
1 x Targeted Shoulder Release Foam Roller Workshop 
with Trudi Calder from Trudi Calder Pilates.
Foam rolling is great for releasing tight muscles and increasing your flexibility. It works by massaging the fascia, or the fibrous layers of connective tissue surrounding your muscles, and preventing them from becoming bound together.
This workshop focuses specifically on the shoulders and upper spine, which can end up stiff and sore after a long session on the waves. Trudi will demonstrate the best foam rolling techniques for releasing tight shoulders, promoting healing and speeding up the post-surf recovery process.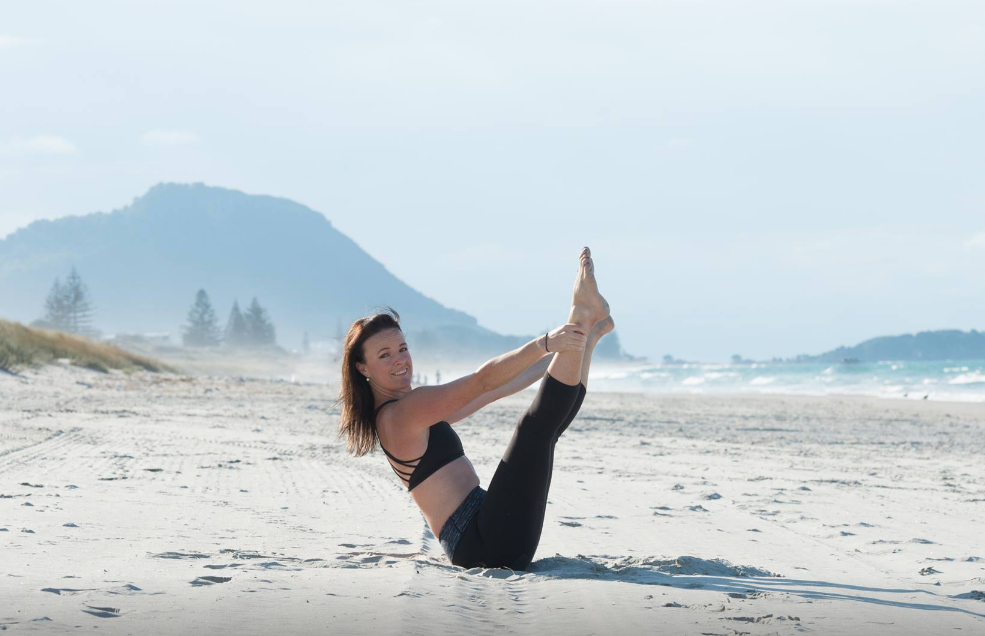 Trudi has been teaching Pilates full-time since 2010. She trained and certified with Polestar Pilates Australia while living in Melbourne, and continues to expand her Pilates education by attending courses in New Zealand, Australia and the USA every year. She's excited to be back in the sunny Bay of Plenty to share her love of the Pilates method with you all – check out her weekly classes at Float!
1 x Personalised Body Mechanics Analysis 
with physiotherapist Chris Butler, owner of Mount Physio & Pilates.
Chris knows what it means to be a surfer in the Bay. Getting barrelled at the island or climbing up the Mount – Chris understands surfers' goals and fitness challenges in and out of the water. Through skilled assessment and diagnosis, Chris aims to get to the root cause of pain and dysfunction and help you take your surfing to the next level.
Chris has played rugby most of his life and has played semi-professionally in Ireland and England. Now that his playing days are behind him, you'll see Chris out running around the Mount and surfing any chance he gets.
1 x Yoga for Surfers Workshop 
with Rob Binns, personal trainer and owner of Gym 101.
Rob Binns has been a personal trainer and strength coach for over 15 years. The idea for surf yoga came about when Rob studied yoga during a two-year sabbatical in the Himalayas. Seeing many potential benefits for his clients, he integrated yoga into his strength conditioning programmes with great results.
Today, Rob works with the surf community in the Mount to bring those same benefits to their surf training routines. As part of your AntiGravity Surf course, you'll get a free Yoga for Surfers workshop with Rob himself, where you'll discover how yoga and wellness can improve your surfing, too!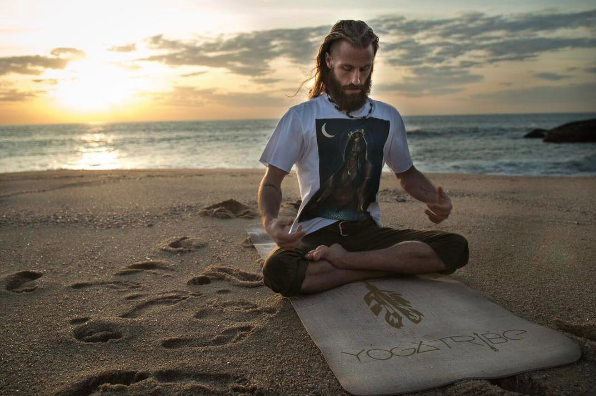 15% Discount on YogaTribe Organic Yoga Mats 
from local designer Coka Klug.
Take what you learn with Rob to your home (or beach) practice!  Made from organic jute fibres & Polymer Environmental Resin (PER), these premium mats from YogaTribe are a natural, eco-friendly way to add some style to your yoga practice! The mats come in a range of vibrant and exotic colours, from Rouge Bordeaux to Santorini Blue. The high-quality surface provides excellent grip for yoga and the lightweight material makes the mats perfect for travelling. Get yours at 15% off when you join the AntiGravity Surf course. 
15% Discount on Salt Gypsy Surf Leggings
Salt Gypsy is a surf and activewear brand that celebrates female surf athleticism, diversity and style in the lineup. As well as looking fantastic, their signature surf leggings are built to withstand the punchiest of beach, reef or point breaks. When you join the AntiGravity Surf Course, you'll get a great 15% discount on your next pair!
WIN A PRIVATE 1-2-1 SURF LESSON WITH A LOCAL LEGEND!
Last but not least, your AntiGravity Surf programme comes with a free entry into a draw for a one-on-one surf lesson with the legendary Matt Scorringe!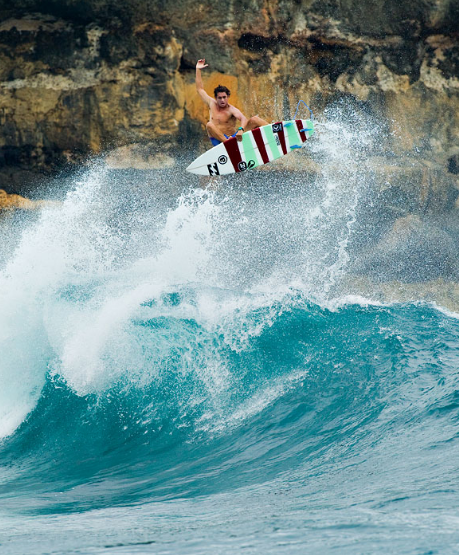 Matt returned home at the end of the 2009 WCT season to have his world turned upside down when he was diagnosed with leukaemia. Over the course of the next two years, he underwent extensive treatment. During that time, he studied and learned as much as he could about natural health, nutrition and wellbeing, going on to win his fight with cancer.
Today, Matt offers high-performance surf coaching for all abilities, from the recreational surfer to the pro. Specialising in technique, video analysis, equipment and competition-based fundamentals, Matt delivers fully customised programmes to help you achieve all of your surfing goals.
Find out more at The Art of Surfing, and book your AntiGravity Surf course now to be in with a chance of winning a one-on-one surf lesson with Matt! 
BOOK YOUR ANTIGRAVITY SURF PROGRAMME NOW
Each programme lasts 4 weeks and costs just $99 for the full course.
We have a limited amount of spaces for each date, so give us a call on 07 575 6070 to secure your spot.
Course developed with support of Chris Butler.
SaveSave
SaveSaveSaveSave
SaveSave
SaveSave
SaveSave
SaveSaveSaveSave